Learn Story-Breaking from the Suspense Guru
---
Writers—Learn the secrets of plot and suspense in 4 Hours. You will learn:
How to create PLOT.
How to create SUSPENSE.
What ACT STRUCTURE is and what belongs in each Act of your story.
How to beat the dreaded "Second Act Slog".
How to break your stories into scenes that move your plot forward so that your story holds the audience's attention and never lets go.
How to add scenes that move your suspense forward so that your audience is irresistibly gripped.
Creator of The Hit CBS Series EARLY EDITION
---
Vik Rubenfeld is the Creator of the hit prime-time CBS series, EARLY EDITION, which has been seen in 73 countries around the world.
---
Lose the Blues
Lose the writing blues using techniques from The Suspense Guru!
For all writers
Novels
Screenplays
TV Episodes
Stage Plays
Short Stories
Short Films
YouTube Videos
Who This Course Is For
Beginning, intermediate, and even the most advanced writers can benefit from the keys to success Vik provides.
Highlights
Learn the secrets of Act Structure
What belongs in Act 1, Act 2, Act 3
How to tell when Act 1 ends and Act 2 begins
How to tell when Act 2 ends and Act 3 begins
---
---
Always wanted to write?
Have you always wanted to write, but don't know where to start? This course will light up your path like an airport runway!
Highlights
How to begin developing your story.
How to structure the beginning, middle & end of your story.
How to create a compelling Act 3.
One single sentence will tell you what

PLOT

is!
Packed with Examples
---
Examples are so important. That's why this class includes examples from perfectly structured films including:
THE MATRIX
SILVER LININGS PLAYBOOK
LOST IN TRANSLATION
LES MIZ
PLANES
TITANIC
PSYCHO
Worksheets guide you through developing your own story outline
---
The class worksheets guide you every step of the way through applying what you learn to plotting your own story.
Click & Type Worksheets
---
Special files are included free for download that enable you to click and type right on the worksheet—no need to print out and write on the worksheet by hand.
One single sentence will tell you what

SUSPENSE

is!
Beautifully Produced
---
Beautiful colors, relaxing video, crisp animated titles.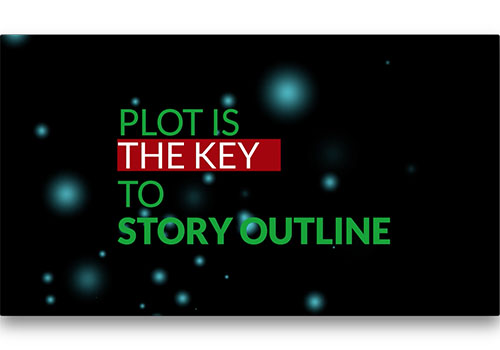 Viks' instruction is fun, friendly and supportive!
Vik is honored to have received these tweets
---
Vik has great discussions with his 30,000+ Twitter followers.